Contemporary

Please click on the thumbnails for larger image and details.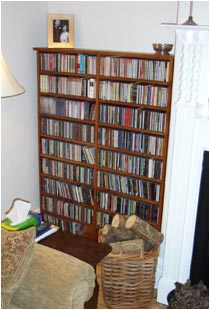 CD Storage Unit

Made from solid yew.
Finished with Danish oil.

This storage unit was made to house a customers vast collection of cds. Yew was used to match his stereo speaker cabinets. The unit was made-to-measure to fit into an alcove.